We are
Digital transformers.
Initiators.
Developers.
Consultants.
Pioneers.
Enablers.
Ceyoniq Technology.
Together we develop strong ideas and implement bespoke individual solutions for companies and public administration – ideas and solutions that represent the future.
We have been providing digital information management solutions since 1989. It all started with our archiving software, which is the basis for our nscale document management and enterprise information management systems. We are proud that we can still access documents that were archived 30 years ago
We are a team of around 170 colleagues, headquartered in Bielefeld. Honesty, reliability, mutual respect and motivation are our core principles. These form the basis for our team interactions and our relationships with customers and partners.
Our expertise, gained over three decades of experience and research, is focused on two business fields:
Enterprise information management
Digitalisation of public administration
We develop our products at our main site in Bielefeld Contrary to popular conspiracy theories, we can confirm that this stunning city in the north-eastern corner of North Rhine-Westphalia in Germany really does exist.
Companies are increasingly facing up to the tougher requirements on their technical resources and suppliers. They expect – and deserve – faster value creation, more comprehensive solutions and trustworthy data in order to achieve better business results. Ceyoniq helps to meet these requirements by developing the best technology and through fusions and takeovers. We are thus working together to advance digitalization in inbox technology – especially incoming invoices – and contract management, in order to play a leading role in the purchase-to-pay process. Since early 2022, Ceyoniq Technology GmbH has been sole shareholder of tract GmbH and advice IT Consulting GmbH.
Founded in 2014, tract GmbH specialises in digital contract management and the implementation of compliance requirements in companies. tract serves customers in the DACH region with contract management software, organisation consulting on contract management, and training course including certification for contract managers.
The focus is generally on high-performance contract management software and individual organisation consulting. Fundamental tasks include implementing the software, connection to neighbouring IT systems, and training users. The company's key areas of expertise lie in defining and implementing suitable processes, implementing company-specific special requirements, and introducing contract management organisation throughout a company.
advice IT Consulting GmbH
Founded in 2002, advice IT Consulting GmbH specialises in automatic inbox processing, DMS, workflow and electronic archiving. Managing Director Thomas Stupp and his team have many years of expertise in service and consulting for document-based processes. advice IT refines software from its partners, who include Insiders Technologies and xSuite alongside Ceyoniq. The company's focus is on business process automation, such as digital inbox, digital invoice processing, and independent and requirements-optimised consulting and implementation in the DMS/ECM environment. advice IT gives its customers solutions for processing paper invoices, invoices as email attachments and electronic invoices. In addition, in automated incoming invoice processing, approval workflows are also implemented both within and outside existing financial accounting and ERP systems. advice IT has been using the nscale information platform in the DMS/ECM environment for many years, and focuses its consulting on the requirements and needs of customers and potential clients.
Ceyoniq Technology GmbH
Boulevard 9
33613 Bielefeld
Germany
Tel.: +49 521 9318-1000
Fax: +49 521 9318-1111
Ceyoniq Technology GmbH
Konrad-Zuse-Platz 8
81829 München
Germany
Tel.: +49 89 207042-472
Fax: +49 521 9318-1111
tract GmbH
Boulevard 9
33613 Bielefeld
Germany
advice IT Consulting GmbH
Bielefelder Str. 223
33818 Leopoldshöhe
Germany
"If you are capable of passion, you can do almost anything."
Dr. Kazuo Inamori -Japanese entrepreneur and founder of Kyocera
Since 2015, we have been part of Kyocera Document Solutions Inc. Collaborating with our Japanese colleagues gives us new inspiration and motivation every single day. After all, we all share the same goal: to develop the best possible solutions for our customers and partners. That is why we put so much creativity and innovation into our work. But these values are not the only thing that connects us to our parent corporation – both companies are committed to sustainability and long-term relationships. And that ultimately benefits our customers and partners too.
About Kyocera Document Solutions Inc.
Kyocera Document Solutions Inc. is a leading global provider of comprehensive document solutions based in Osaka, Japan. The company's portfolio includes reliable and environmentally friendly multi-functional devices and printers, as well as business applications and consulting services that enable customers to optimise and manage their document workflows, achieving new heights of efficiency. With professional expertise and a culture of perceptive partnership, the company pursues its goal of helping organisations use knowledge to drive change.
Kyocera Document Solutions Inc. is a core company of the Kyocera Corporation, a leading supplier of industrial and automotive components, semiconductor housing, electronic devices, smart energy systems, printers, copiers and mobile phones. In the business year ending 31 March 2021, the company's consolidated turnover was JPY 1.5 trillion (approx. USD 13.8 billion). Kyocera is ranked #603 in Forbes magazine's 2021 "Global 2000" list of the world's largest listed companies, and appears in the Wall Street Journal's latest list of "The World's 100 Most Sustainably Managed Companies".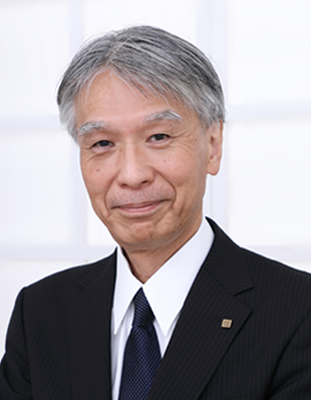 Hironori Ando
Managing Director
Oliver Kreth
Managing Director
Tateki Kuri
Managing Director
Takuya Marubayashi
Managing Director
Because we have a vision.
Our world is changing. We are moving towards becoming a fully digital society. The digitalisation process is fundamentally changing and influencing how people work. It is a fascinating time – the innovations are amazing, hope-inspiring, and undoubtedly a change for the better.
Inspired
Imagine a workday without a fixed routine. Or a work environment where people can focus on creative and complex tasks that generate genuine added value for their company.
Relaxed
Imagine a workplace where stress and frustration aren't omnipresent. Where people have immediate access to all the information they need for their work at any time and from any place.
Secure
Imagine never being confronted by insecurities and fears in your job. Imagine a work environment where people are confident about how to handle different types of information and data.
An ideal work environment for everyone.
That is our vision.
"We believe in a world of work in which people are inspired by their jobs, can collaborate easily and feel secure."